This June has been a month for discovering beautiful playlists. I have randomly encountered some on the interwebs that have given me my entire life. If you are blessed enough to be able to fill your earbuds with tunes at work and ignore everyone else, here are some of my faves for you to enjoy as well!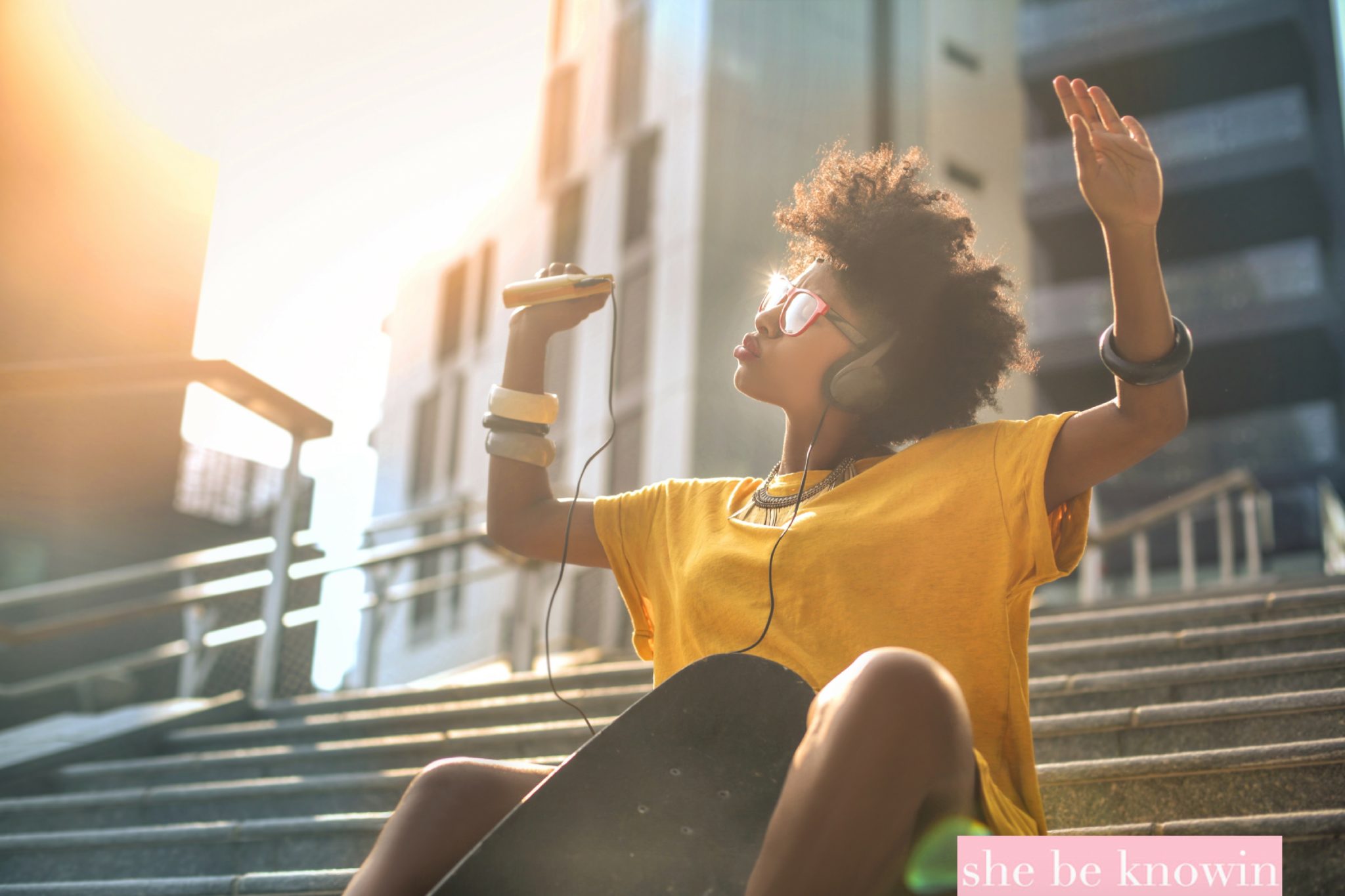 Negro Spirituals of the Century
This is playlist is SO SO SO CLUTCH. I originally saw it circulating my Facebook yesterday morning and have shared it with at least fittylem people by now. It's only available on Apple Music, but that's a cost I'm willing for you to pay to experience this greatness. And it's 10 hours long which should get most of us through a workday.
Gospel Chops: The Chopped and Screwed Gospel Mixtape
So this is not a new thing, but it's new to me. I've always wanted to listen to Chopped and Screwed gospel, but never new how to access it. So if you think you'd enjoy Kirk Franklin and Mary Mary Chopped and Screwed, this would be a good listen. It's platform agnostic, so you can listen in the browser or download it for your favorite music provider. DJ Auditory's C&S A Seat at the Table deserves an honorable mention here too.
Carefree Black Girls
For my Spotifiles, this a lighthearted playlist that will get you through when people are working your last nerve your work day with faves like Solange, Yonce, Janelle Monae and more.
Kamala Harris' Amazing Perfectness of a Playlist
When she's not just being an amazing perfect human California Senator, apparently she makes bomb playlists on Spotify. She curated an immaculate blend of R&B, Jazz, Hip Hop and more in her 45 song playlist.
Black Girls are Magic
I spend a lot of my time on Apple Music, so this is one of my go-tos when I just want to bathe in the greatness of black women. It's only about 3 hours, but it will get me through.
Oh, and one more honorable side mention. Because it's also Cancer season. I made a playlist for all of Beyonce's bitter songs, and it is a mood, but enjoyable. It's only 30 minutes, but she just be doing her good sangin when she's mad. Link
Okay kids! Enjoy your tunes. Drink some water. Flourish.