This past Friday, I and about 2,000 of my closest Dallas friends descended upon Dallas City Hall for a night of dining, music, and fanfare at the second annual Dallas Dîner En Blanc event. Though it was September, the crowd looked somewhat like a winter wonderland as guests dressed in snow white milled around and set up their all white dinner tables with beautiful decorations for Dallas' swankiest dinner party.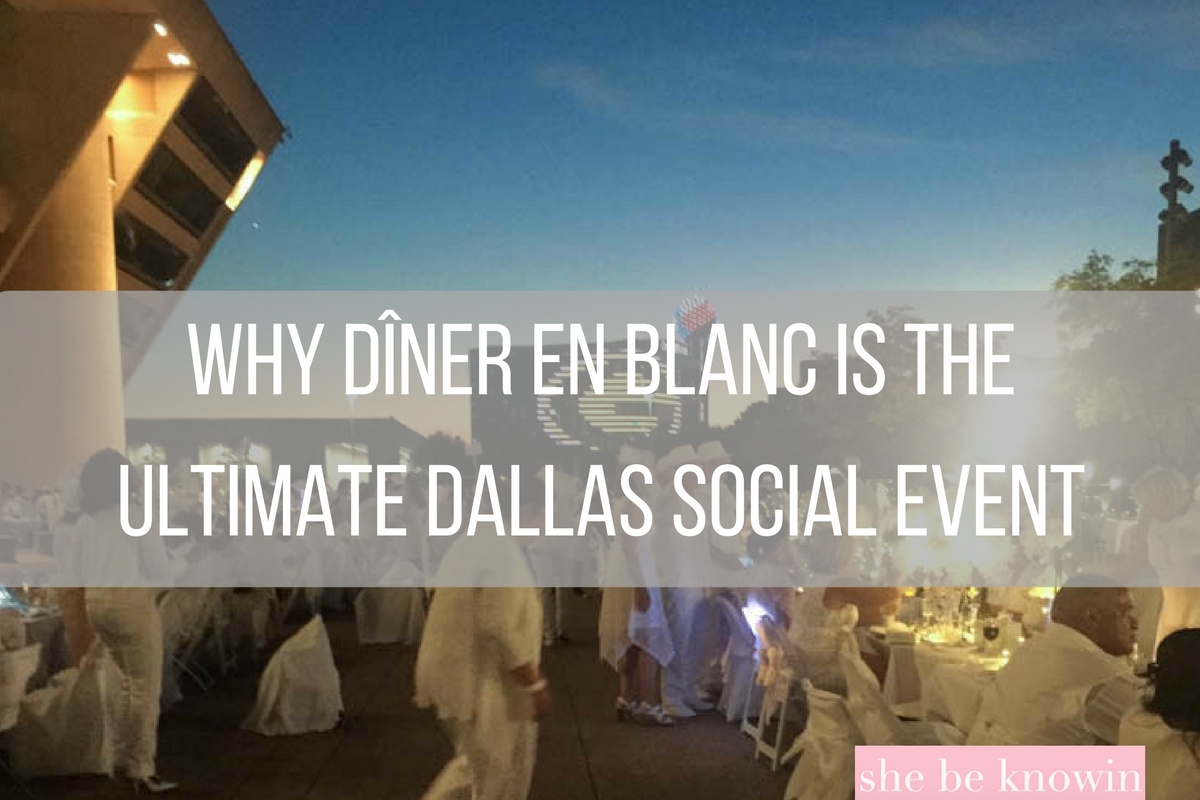 What is Le Dîner En Blanc, you say? Dîner En Blanc first started in Paris as a way for François Pasquier to gather his friends and friends of friends for a dinner party. They would wear white so they could recognize each other. Since then, Dîner En Blanc has expanded to cities all over the world with the same premises of elegance, friendship, and sharing.
If you weren't able to make it this year, I made a list of reasons why you must make plans to go next year.
The Secrecy and Surprise
In today's social media world, not much gets to be a surprise anymore. I loved the idea of not knowing where the event was until soon before it happened. Dallas has a lot of great spaces, but I never would've considered Dallas City Hall until Friday night. At the end of the day, it was a perfect venue that provided beautiful views of Reunion Tower and other iconic Dallas buildings as the ideal backdrop for selfies and dinner alike. As a transplant, I never really have an excuse to visit city hall so it was also a great way to further explore Dallas.
The Fashion
One thing I love about Dallas is that the people deliver a variety of looks. In addition to a plethora of lace dresses (I really love lace), there were women with beautiful headpieces, fascinators, umbrellas and more. While many had their unique looks for the dinner party, it was also gorgeous to see the crowd of people in their finest white uniforms, sprinkling the front of Dallas City Hall.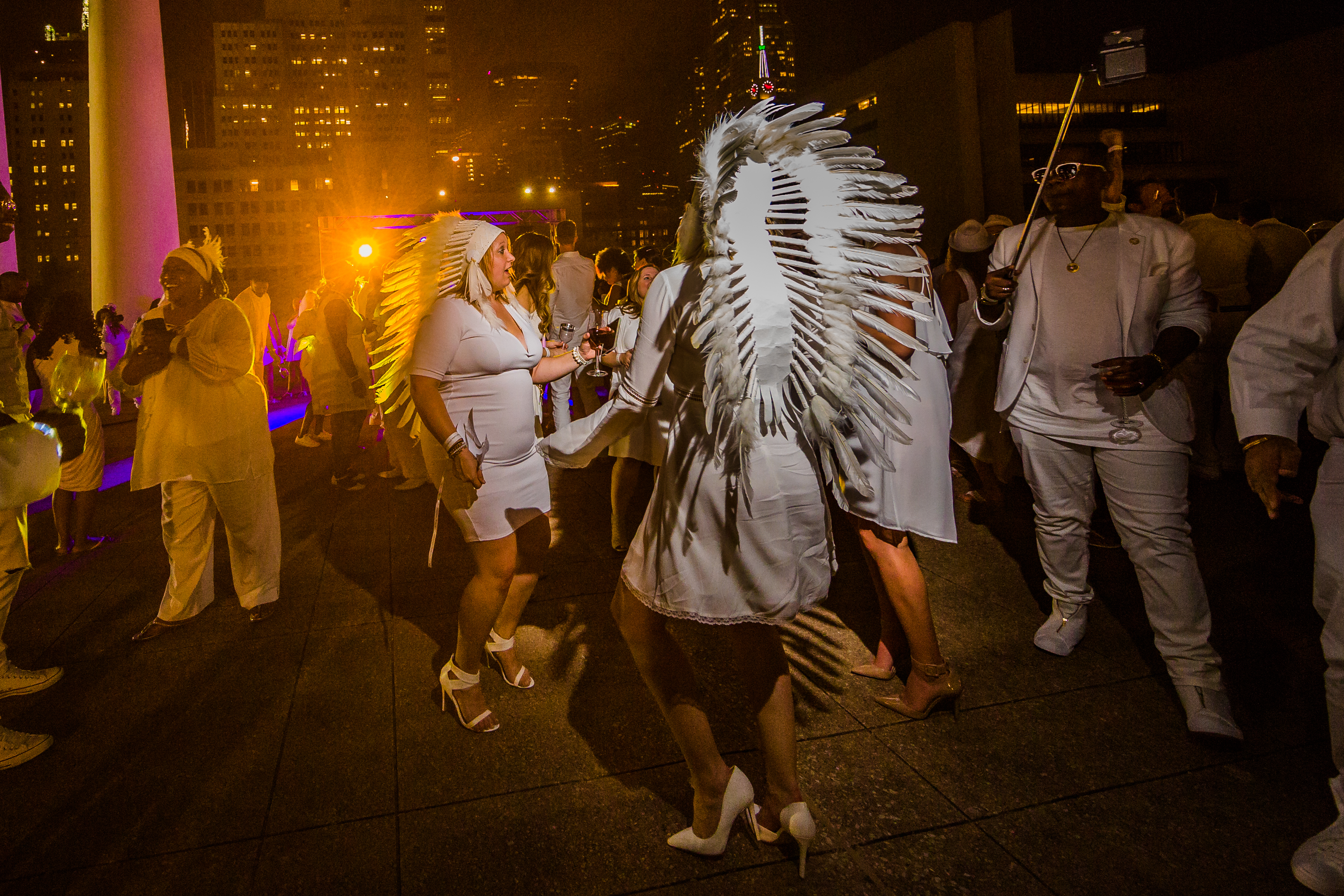 Photo Credit: Justin Yoder Studios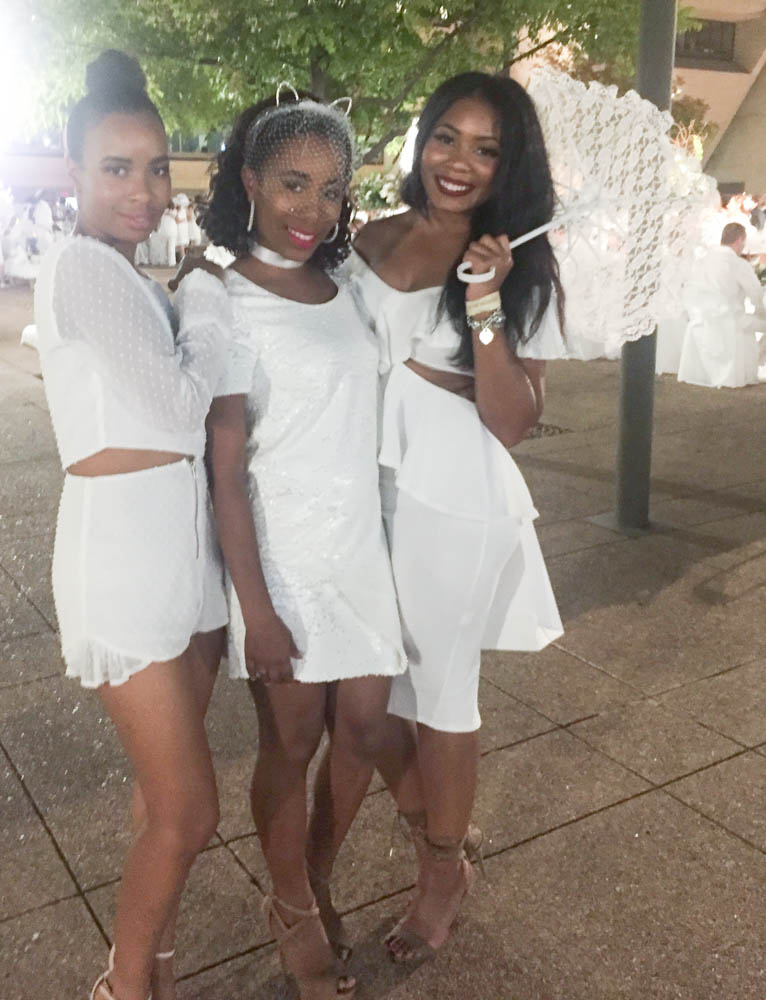 The Creativity of the Table Decorations
I mean, you can just bring a table cloth and eat your dinner, but that would be boring. Even the table settings were a chance to show your creativity in your own way. One of my favorite decorations came from @blancparty, who visits Dîner En Blanc parties and used her light board to highlight her amazing Instagram page. I would definitely follow them for inspiration on for your own looks.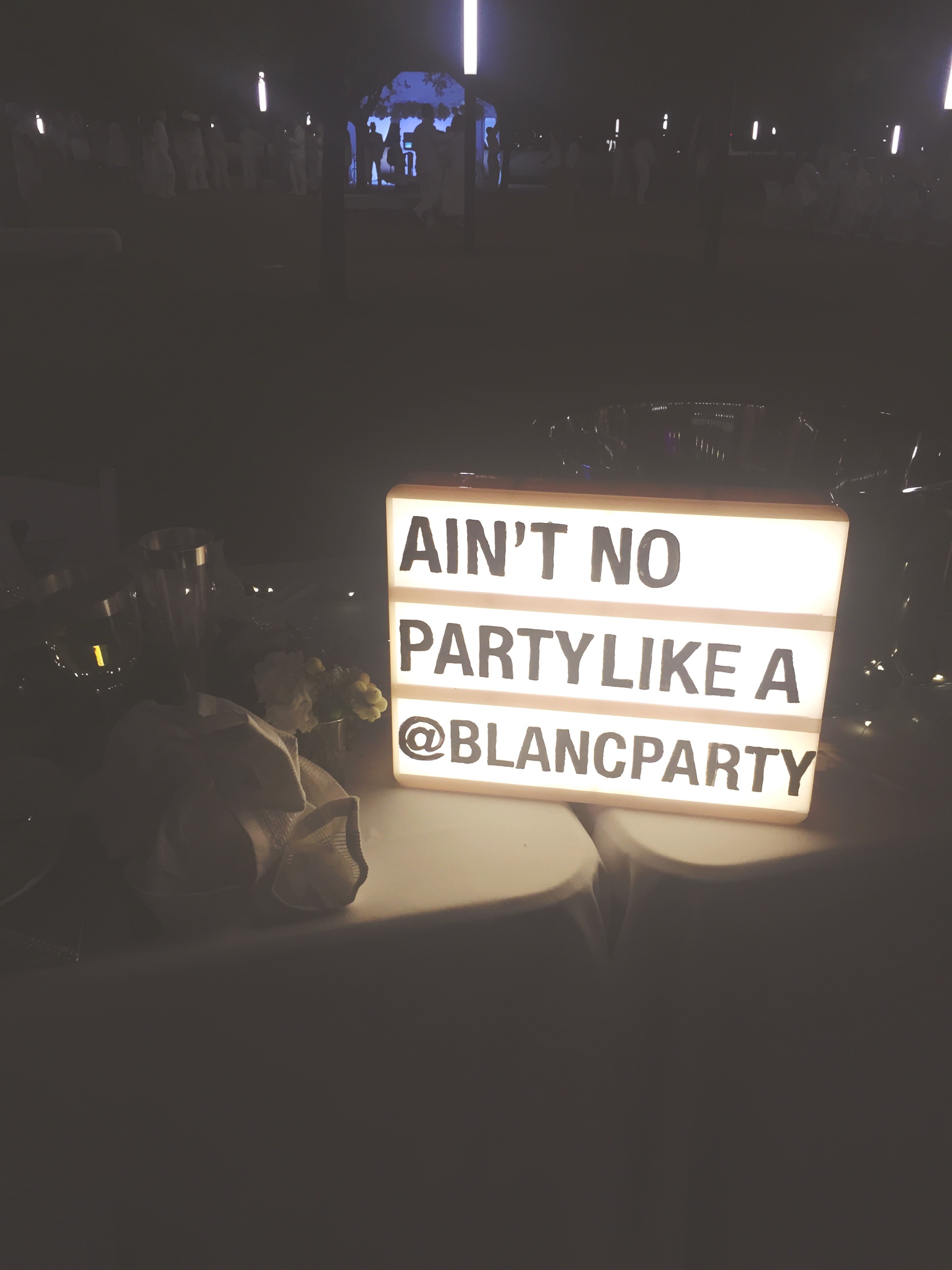 Here were some of my other favorite table decorations:
The Photobooth, Sponsored by Apothic Wine
Call me narcissistic, but I love a good photo booth. Apothic wine also had an adorable set-up that went with the Dîner En Blanc theme. Also, as a sidebar…I got to sip on their wine all night and I'm in LOVE. They will definitely be a go-to in the future for movie nights or "thanks for existing" nights as I like to call them.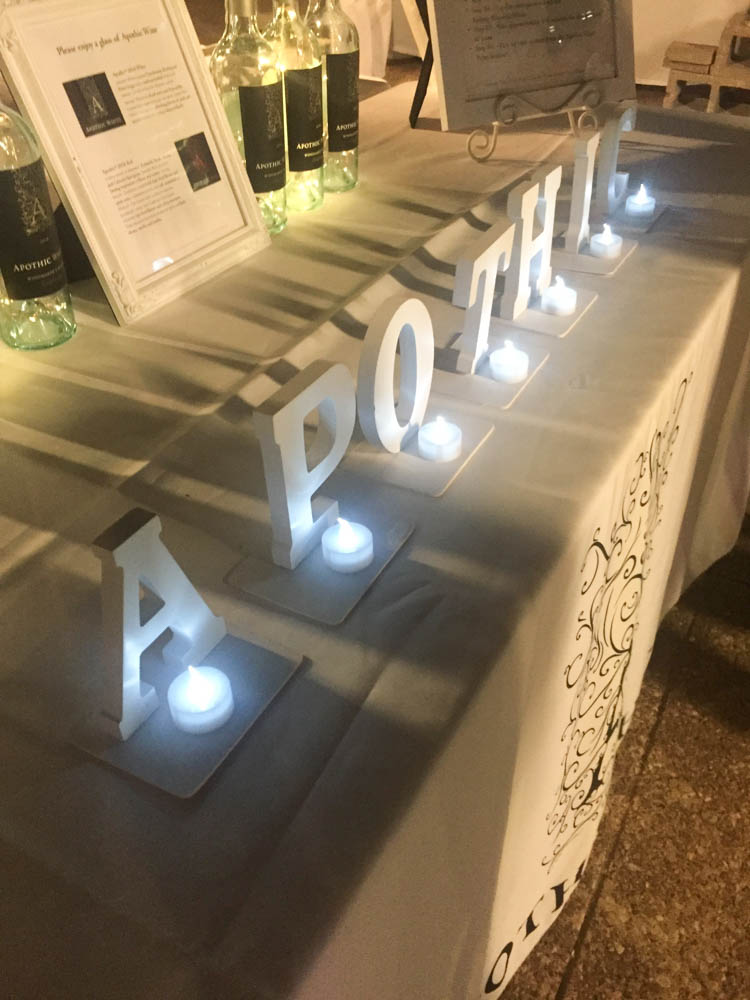 The Firework Show
To end the night, there was a GORGEOUS firework show. Maybe I'm a child, maybe I'm just a sucker for sparkling things. Whichever way, this was one of my favorite parts of the night.
All in all, I had an amazing time at Dîner En Blanc. (To be honest, I'm already counting down to next year.) You should definitely keep an eye out for information on the 2017 event at http://dallas.dinerenblanc.info/. If you are in another city, you can also look for a location near you, too.
You can also follow the Dallas Dîner En Blanc on social media at:
Facebook: Diner En Blanc – Dallas
Twitter: DinerEnBlancDAL
Instagram: DinerenBlancDallas
Pinterest: DinerEnBlancD
Disclaimer: I was invited to Dîner En Blanc as part of media. While my admission was comped, all raves, opinions, and corny jokes are my own. I would also like to extend special thanks to sponsors Apothic Wine, Southwest Airlines, DFW Mercedes-Benz and Omni Dallas.