Don't laugh at me, but maybe we could be each other's soul mates. Then we could let men be just these great, nice guys to have fun with. – Charlotte, Sex and the City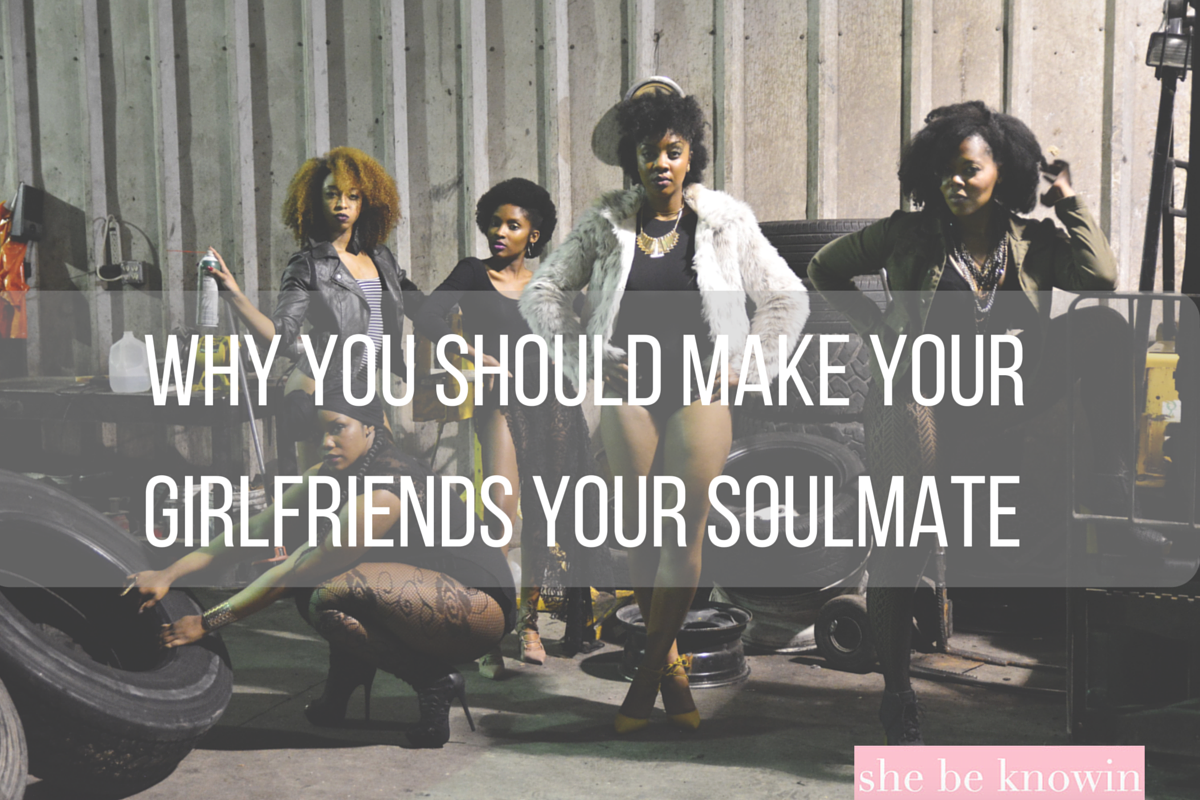 Whether or not you watched Sex and the City, I need you to absorb this gem. It was during yet another episode where the ladies were all having issues with dating and voicing their frustrations amongst drinks with friends. While I am still much younger than the characters, I too have quickly become jaded when it comes to my own "happily ever after" in today's dating world. So when I first saw this episode, I completely got it. I need some girl soul mates! If you're not yet convinced, here are some reasons why.
1. There is no pressure to make your friendship into something else.
Literally from beginning to end, all you have to do is be friends. No fretting about the path to advancing your friendship to next level, because the advancement in friendship is more of a gradual slope than the stair step that occurs in the dating world. Easy peasy.
2. There is so much more allowance for a longer learning curve.
When you first meet a person, you usually enter a personality exploration stage. You might click on a lot of things, but there is also a high possibility that there will be certain points in your friendship where there's friction– because you are two individuals that experience the world in entirely different ways. When you have those moments, you hardly consider ending things altogether, like you might in a relationship. Instead, you unknowingly adjust to avoid having these situations in the future.
3. You can have more than one.
So, poor fella (if you choose to ignore this post and make him your soul mate anyways) has to wear many hats. Lover, friend, work drama consultant, fellow hiker, shopping buddy, gym bro, craft czar….and the list goes on and on. And if you are looking for the perfect guy that enjoys everything you do, it might take a while. When you have a bunch of lady soul mates, you can compartmentalize what you do with different groups of friends for the ultimate single-life social schedule.
4. (Usually) no icky break-ups.
For the most part, I haven't had any friend break-ups since a few years post-college. Now this doesn't mean I don't grow apart from people as we enter different life stages. Rather, I haven't had to dramatically Facebook unfriend and block someone on my phone because we are no longer able to vibe as we have before. I trust that you also might've learned how to quietly part ways without ending in a devastating friend breakup. Imagine all the Talenti calories you'll save yourself from.
These are just a few points to illustrate why girlfriend soulmates are simply great. I could go on for days, but we both have things to do, I'm sure. As the greats from Sex and the City said, once you relieve yourself from the pressure of "finding a soulmate", guys can just become people to have fun with, without too much expectation (and subsequent disappointment). Not to say that you won't eventually happen upon a male soulmate, but this is a great way to enjoy your single time and peace of mind until then!