I've been catching up on Love and Hip Hop Atlanta and I've noticed there are some lessons to learn from this. Call me intuitive, or maybe I just want to have a deeper reason for consuming reality television trash. Which ever way, I have some gems for you. Maybe watching Love and Hip Hop Atlanta can help you avoid the mistakes they are/made.
1. Never trust a man with a mustache only.
Mimi has shown us all the dangers of trusting a man that only has a mustache. First, the leaked sex tape. And now, him openly admitting that he's married? The whole conversation made my head hurt. "I didn't tell you because you didn't ask". Also, there is something highly untrustable about his bottom teeth. They just look jagged and dangerous. I just can't with Nikko.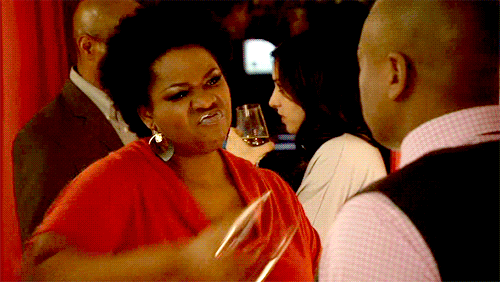 2. Sometimes, hoes before bros.
Hoethea's (Althea) voice and life gets on my nerves but at least she tells the truth. Meanwhile, Stevie is lying to Benzino and Joseline PLUS he did the deed at Benzino's house? Bros before hoes except for if the bro is Stevie J. He's trash. Utterly. But the point is, sometimes your new "other" might care more about your well-being than people who have allegedly been on your team for years. Can I get an Amen?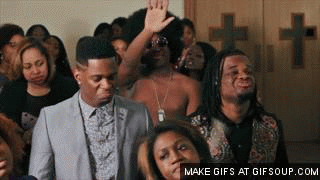 3. Fake it til you make it.
The members of this show spend an exorbitant amount of time in the studio while producing absolutely 0 hits. They film in the studio like I go to the gym for photo ops. But, they got TV time for pretending to be music industry professionals. So there's that. So whatever your dream, go out there and hard core pretend. At the very least, you might end up being a nut job on Bravo/VH-1.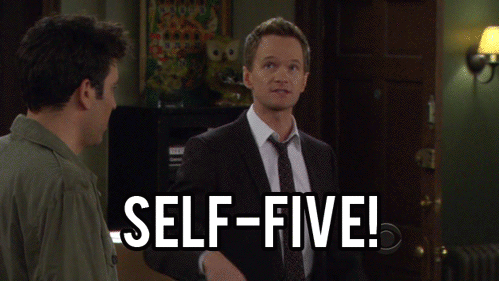 3.5 We really need to buy Joseline some Rosetta Stone
Ok. So it wouldn't be me if I didn't make a crack at Hoss-line. But I love shim so much. I live for translating her parts.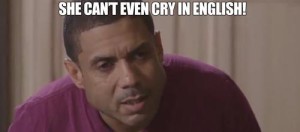 Ok, so. Three lessons was all I could really squeeze out of Love and Hip Hop Atlanta. And I think that's a lot because, 0 substance. But, I hope that you enjoy these life lessons. And when you find yourself in a hard situation, just ask yourself, "What would (insert favorite Love and Hip Hop Atlanta character here) do?" And then proceed to do the opposite.