Those that know me well know that I hate wash day. I even made a meme just to show people how adamantly I am against it.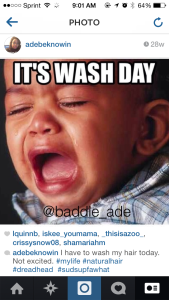 I can't really pin point what I hate about wash day, but I think it's just because there are so many steps. Anywhoo, one thing that has brought me much joy (through eliminating a pain) in the process is my angled applicator bottle.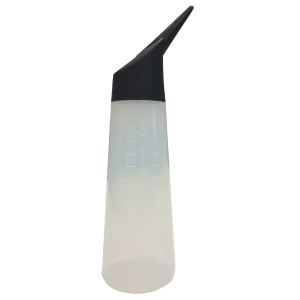 When you spend a lot of money on shampoo, you naturally want to ration it out as much as possible. I drop 1 oz. of shampoo in and fill (with water) to the 2 oz. mark for an easy washing occasion. Also, I find it easier to apply the shampoo directly to my scalp and massage into the area. Though I have dreads now, I definitely wish I had used this with my fro as well. My suggestion is to buy a few bottles and use them for everything from shampoo to prepoo or oil treatments. They are cheap. You can find it at the hair store. You'll love them.
Happy Wash day!