As your favorite neighborhood millennial lifestyle blogger and self-proclaimed know-it-all, I personally love to take the initiative to tell you about all things that are important to know. Which is why I absolutely must tell you about Jord luxury hand-crafted wood watches.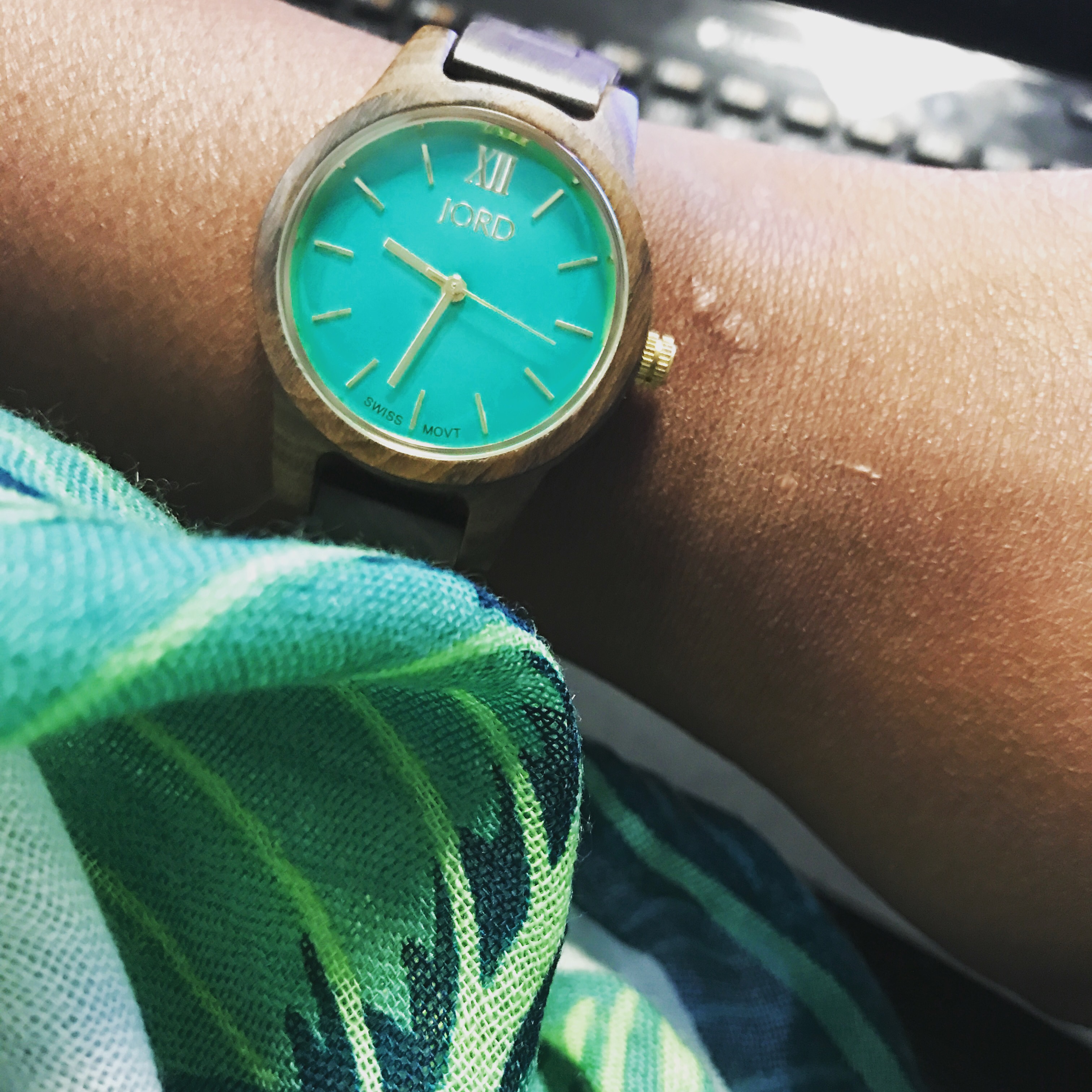 Whether it's for you or a Christmas present, this unique watch is perfect for the stylish person who likes to step outside of the basic status quo. The sandalwood watches, sourced from East Africa and Argentina, are designed by a team of artists, designers and marketers to create something that is innately beautiful, works marvelously and is the perfect accompaniment to your life moments. Their mission combines sustainability and design to create the ultimate timepiece that tells a story.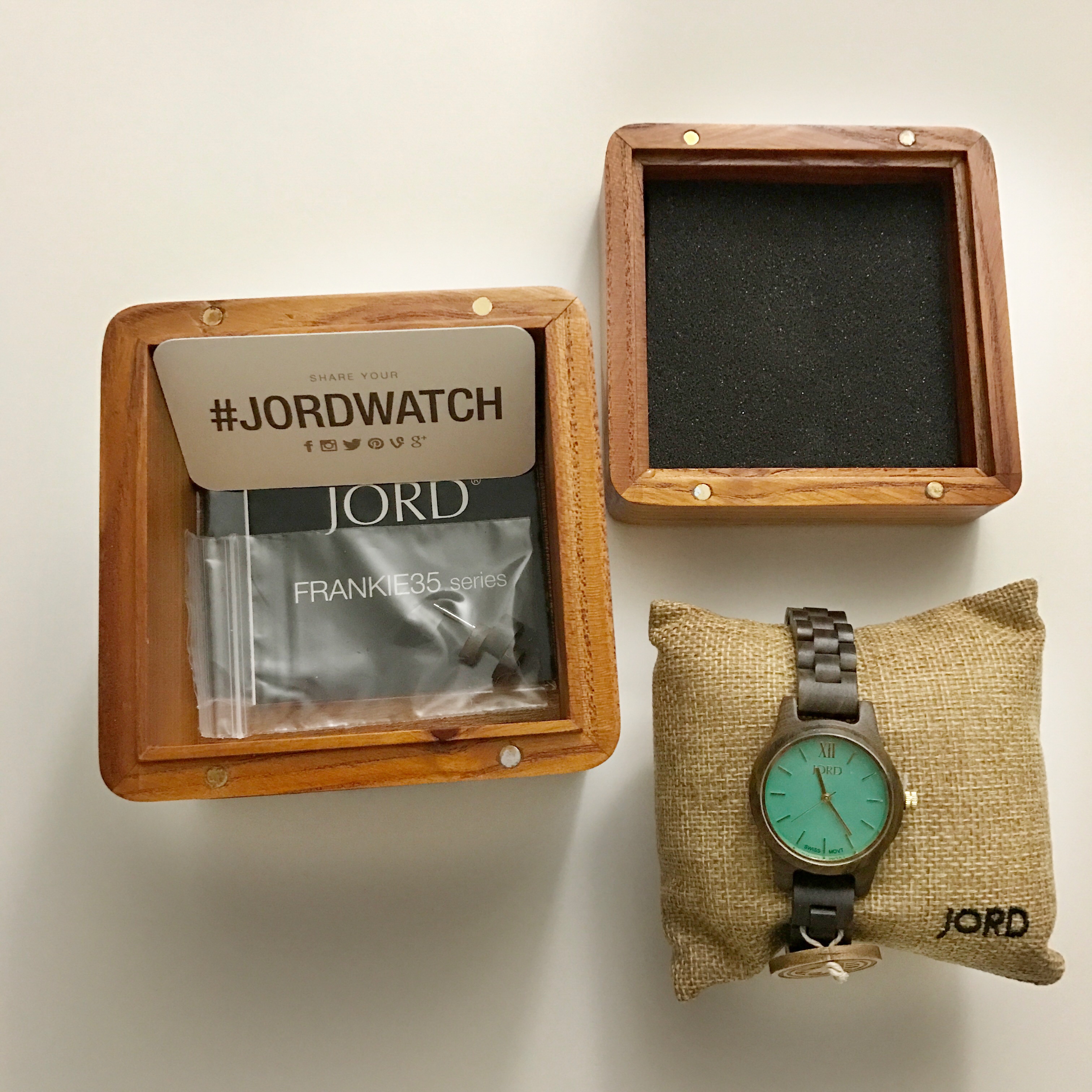 I partnered with Jord to review the women's Frankie 35 series in Dark Sandalwood & Mint. It retails for $179 and is the perfect blend of simple design and unique style. I also personally enjoyed the color combination of the dark sandalwood with my very favorite color, mint green. Once I made my order, I couldn't wait to see what my new watch journey had in store.
As an advertiser slash sometimes designer, I was elated by the beautiful wooden packaging that my Jord watch came in. The box held my watch wrapped around a burlap pillow with a lower drawer to include replacement watch pieces. It's perfect for storage and to be honest, I just love knick-knacky things like that. I also think it shows a company's attention to detail and willingness to go above and beyond to make thrill their customers.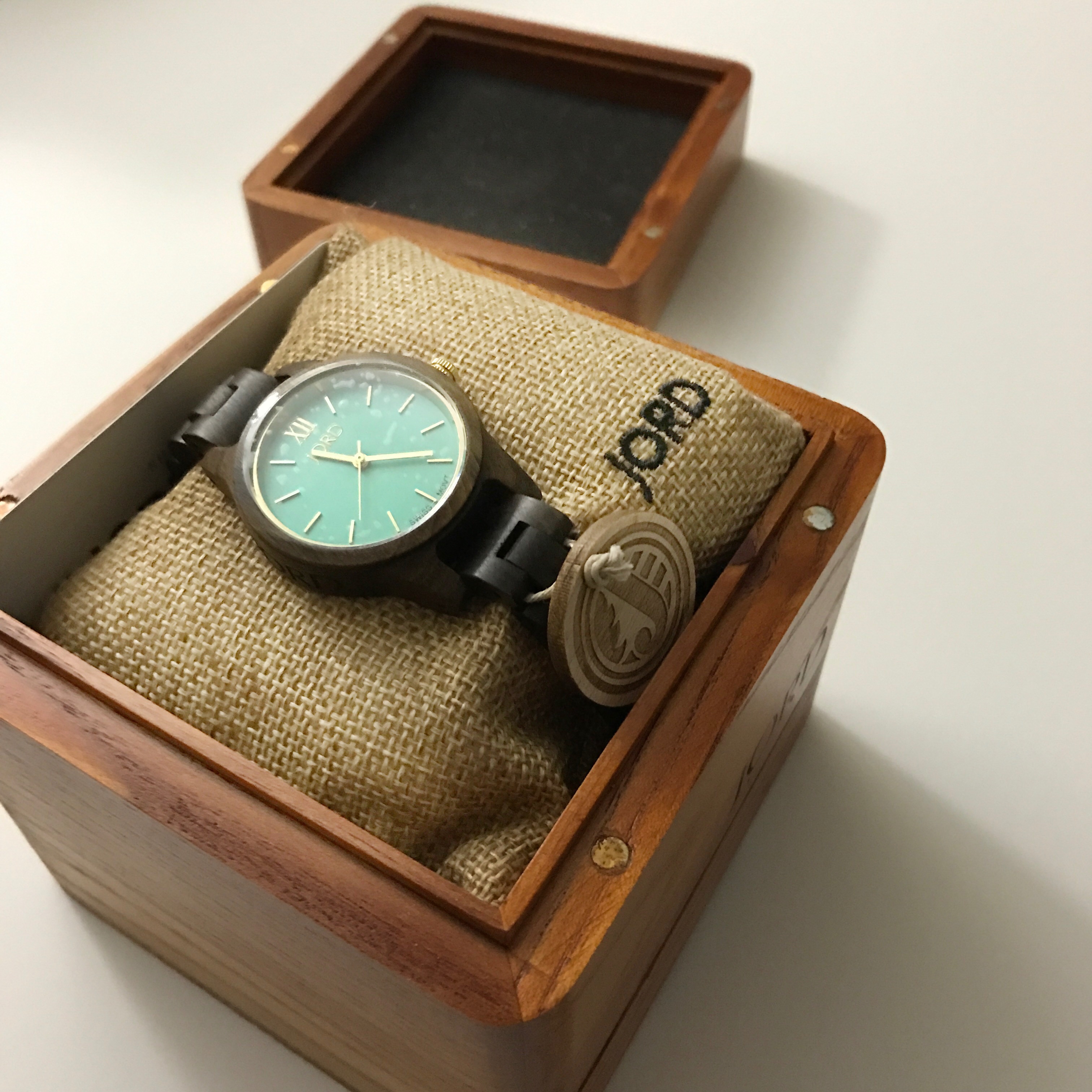 With 13 wood options, 8 movement options and a plethora of colors and styles from you to pick from, you're certain to find a look for you or your loved one. But I also have something to sweeten the deal. The amazing people at Jord are allowing me to do a giveaway just for you all! The winner will receive a $75 e-voucher towards the luxury wood watch of their dreams and everyone else will get a $20 e-gift card. It's like a black Friday miracle before actual black Friday. All you have to do is enter
here
by November 27*.
Good luck!
Ready to dive in and get your Jord luxury wood watch? Click the links below to shop.
*The contest will end Sunday 11/27/2016. The $75 voucher and the $20 e-gift cards will expire 3/31/2017.
Disclaimer: This post was sponsored by Jord Wood Watches. As always, my corny jokes and quirky opinions are all my own.